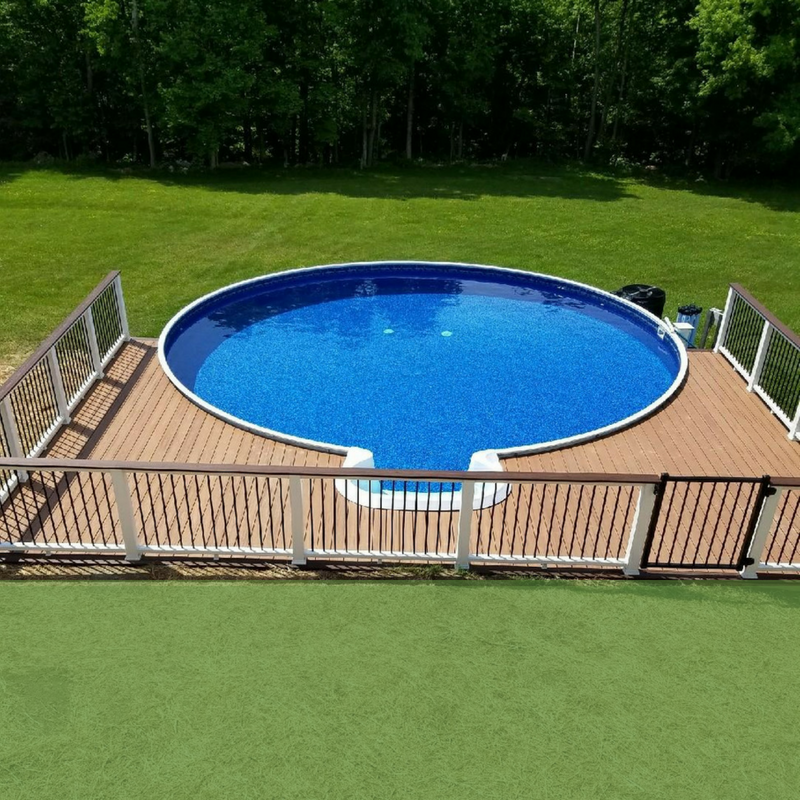 Job completed with Trex decking and railing.
The builders name is Bob Hines, the job was done in Bristol ,VT.
---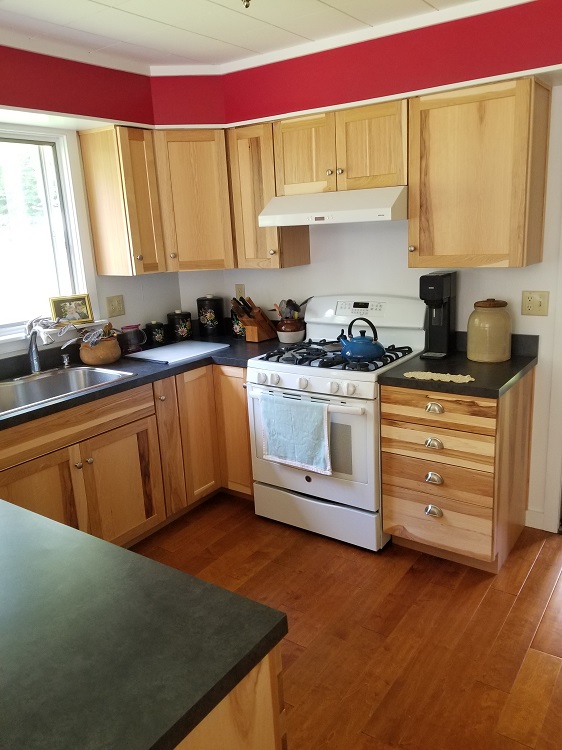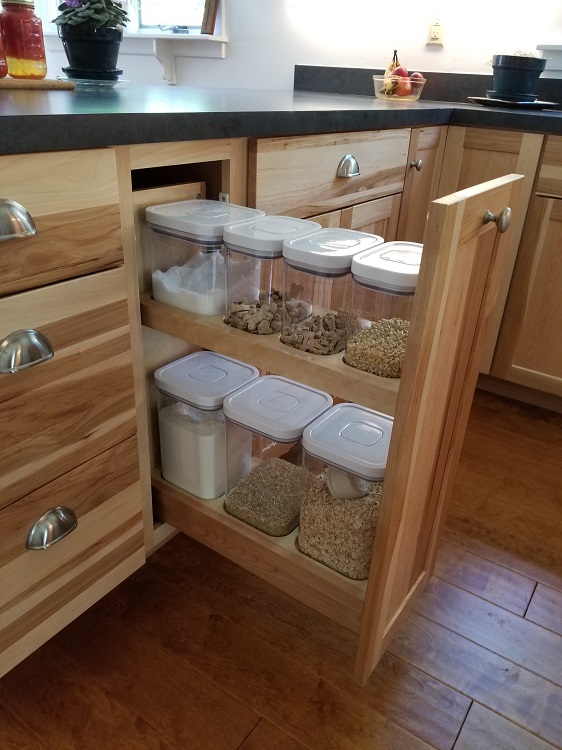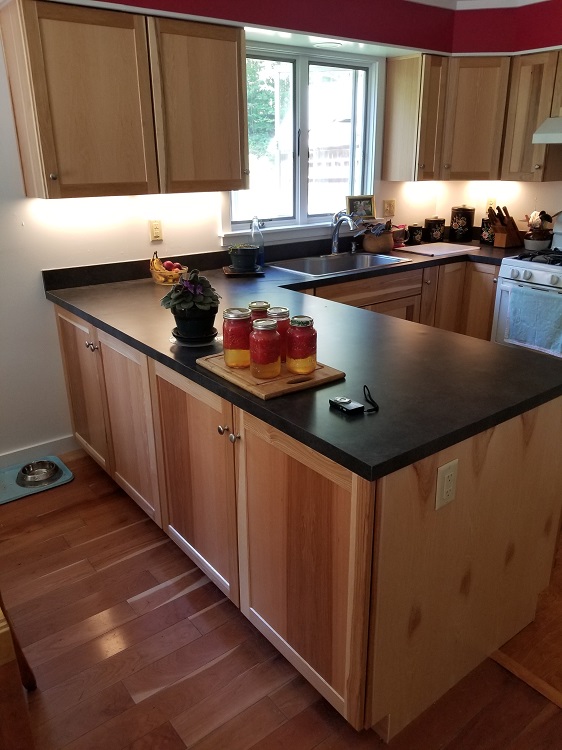 The Builders names were Brad Braun and Randy Preston and the homeowner's names are Tammy Snyder and Erik Eriksen. The kitchen cabinets are Kemper-Echo Merrimack Hickory Natural Finish and the Custom sq. edge Laminate tops were done by Brad Braun.